Uncover the true profit margins of your tariffs and bundles by implementing product cost assurance.
Our approach to this activity includes decoding and comparing multiple data points within the CDR flow. As a consequence we are able to build up an accurate reflection of a product's margin contribution. These results can then be analysed and used to drive future business rule optimisations to improve product profitability.
We offer the following KPIs for each product, which can split by various vectors, for example:
Our solution puts you in control of margin management. For example, you can define the KPI thresholds and alerts that should trigger internal action. In addition, these alerts can be uploaded directly into your own risk management portals. Alternatively, you can opt to use our Risk Measurement Model (RMM) process and take advantage of our pre-defined risk control framework.
By incorporating our TCG controls into your new product design (NPD) process, you can validate the profitability margin before you release to the market. With this in mind, we suggest that both revenue assurance and marketing teams utilise this functionality.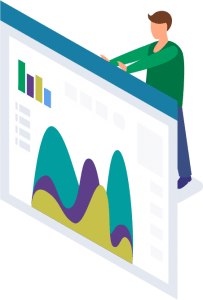 Our Product Cost Assurance Solutions
Our solutions are flexible. As a result, you can choose to either implement a smaller, sample-based solution, or take advantage of our full scale Enhanced TCG analytics solution. In other words, options are always available to best suit your budget.
Our tools are flexible. Therefore, you can select which key risk areas to assure, for example: fixed line, broadband, MNO and MVNO margins. Furthermore, if you already use our test calling elsewhere, simply just add this to your existing solution.
Our services are flexible. For example, you can choose to let your own team run the system (with our support) or it can be run by our dedicated analysts as part of a fully managed service. Above all else, we are here to help you find value that can be added to your bottom line.