Telecom Test Tools For Industry Regulators
Pro-active Agenda for Customer Protection
Roscom have been actively working with telecommunication industry regulators for over 20 years, with a pro-active agenda for customer protection. Our tools and know-how ensure compliance from network performance and availability through to billing accuracy.
Now industry regulators can have their finger on the pulse, to confidently and successfully regulate telco operators.
This is the often the indicator that something isn't quite right! Unfortunately, this approach is reactive and inconclusive.
The Osprey Suite enables YOU the regulator to proactively act, qualify, quantify and resolve these issues; before they become public and circulated on social media, impacting the operator and the regulator.
Osprey Test Call Generation For Industry Regulators
The Osprey TCG solution delivers flexible, cost effective and clear reporting. Enabling YOU the regulators to deliver fast and effective results.
Use independent usage testing (short term, non-invasive operator audit) to audit and identify the compliance of telecom operators.
We have been TÜV SÜD attestation-approved by BABT (British Approvals Board for Telecommunications) for over 15 years. This approval is for 'TÜV SÜD BABT Approved for Telecom Systems and Equipment'.
We are certified for ISO9001, ISO14001 and ISO27001.
Our test event solution is compatible with evidencing compliance with many international legislations, this includes the Sarbanes-Oxley Act.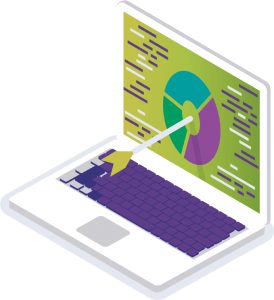 Meeting The Industry Regulators Requirements
Since our very beginning in test call generation in the 1980s, we have continued to focus on measurement accuracy. Accurate measurements lead to accurate billing.
Our TCG solutions offer end to end subscriber experience accuracy of ±100ms, ±1-byte, independent CDR verification and charging accuracy to ±0.00001. These levels of accuracy are significantly higher than currently required by the most stringent regulatory direction.
Arrange for a TCG Demonstration
Our regulatory focused TCG demonstration is flexible and suited to your needs. Ask our regulatory experts questions or listen along, there are no obligations.