Mobile Network Testing Using TCG
Putting controls in place to assure 5G has never been so crucial. Our latest model of Test Call Generator (TCG) has been designed and calibrated for 5G testing with Osprey™. This includes some of the vital data areas such as speed, throttling, metering and bundle depletion accuracy. As such, our TCGs can be recommended for assuring service availability, service delivery and revenue integrity.
An Independent Calibration Tool
±1 byte accuracy
±100 millisecond accuracy
Precision Engineered for Metering & Timing
Compare the byte counts recorded from a customer perspective against any CDRs that have been generated in order to verify your expected business rules
Reverse engineer or verify your data networks metering rules by using TCG packet capturing and URL breakdowns
Roscom TCG tools have been TÜV SÜD BABT certified for Telecoms Systems and Equipment since 2008
Ready for Future, Past and Present
2G: GSM (including GPRS)
3G: UMTS
4G: LTE (including LTE-A and LTE-M)
5G: NR (SA and non SA)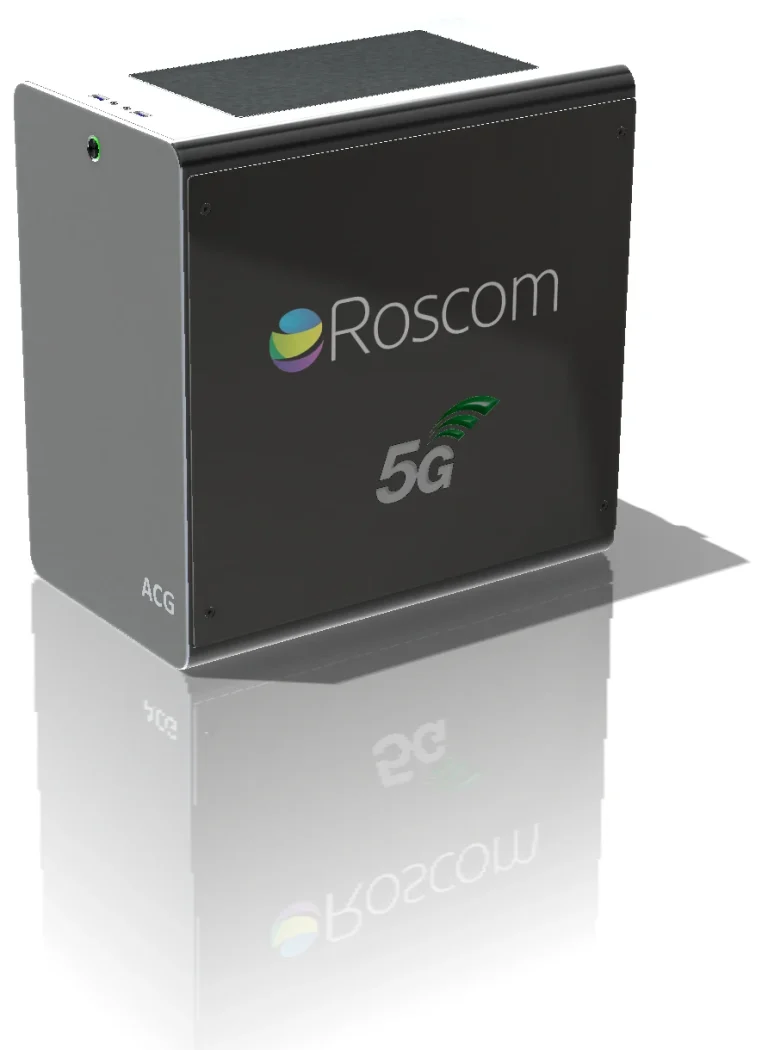 Mobile Network TCG Testing Capabilities
Our SIM Server provides a convenient centralised SIM management option to our already established Osprey™ Test Call Generation solution. Integrating a SIM server reduces the operational overheads of managing physical SIMs inside TCGs located in various geographical locations. This solution allows your test SIMs to travel anywhere in the world that a TCG has been installed.
Efficient, Centralised SIM Management
SIMs are securely held at your local site for easy access
SIMs are automatically detected, minimising manual configuration
SIM boards are hot-swappable, minimising system downtime
Centralised SIMs are placed remotely into your test call generators
Increased Capacity and Scalability
Up to 400 SIMs can be deployed in a single SIM Server
Each SIM Server supports 200+ concurrent connections for 100+mobile calls where TCG volume allows.
Maximised Test Scenario Flexibility
Any test SIM can call any other test MSISDN
Faster deployment to test new promotions
More space for testing legacy tariffs and provisions if required
Optimises geographical coverage for roaming/interconnect
Compatible with 5G/4G/3G/2G SIMs
Micro Event Generator for Mobile Network Testing
Our Micro Event Generator (MEG) is a small form factor test event generator, designed to work with our Merlin™ Service Assurance tool. The MEG Unit performs end to end testing on a CSP's Voice, Messaging and Data services, ensuring services are available and of a suitable quality. Its aesthetic design and simplicity to install allow the MEG unit to be deployed in public areas or be issued to end users.
Our MEG units can be used to identify issues, confirm customer reported issues, refine issue descriptions and provide accurate details of issue symptoms. In the case of change management and network fixes, MEG units can be used to verify the network is calibrated as expected and Voice, Messaging and Data services are working as required.
Fixed Line & VoIP Testing