REGTECH FOR SMART TIME OF USE SUPPLIERS
See how ImperiumTM Compliance Risk and Business Assurance technology can underpin business decisions for smart TOU suppliers
ELECTRICITY SUPPLIER CHALLENGES
Supporting the global drive to decarbonise the electricity supply industry and simultaneously integrating into an evolving smart-grid while creating competitive differentiation through Time of Use tariff plans is no easy task. Further complexity is added by the need for both smart metered import/ export and laying the foundation for V2G and H2G billing and crediting. Expectations of customer experience has exceeded that of legacy suppliers and delivering an efficient, innovative, price flexible service with future proofed offerings is no simple task.
Technology that delivers...
Revenue Integrity
Business Assurance
Compliance Risk
While there are an ever-increasing number of EnTech platforms to help support and drive at the challenges in this market, implementing and operating optimally them while complying with ever evolving regulation can only be done with minimal risk with RegTech deployed.
This market segment is the modern-day objective of electricity retailing, supporting the drive to decarbonisation of the electric supply and retail network. as well as upgrading it into being a smart grid. It is however also the most complex type of energy retail and therefore carries the most risk both for accurate billing given the tariff flexibility as well as for regulatory compliance. To facilitate Time of Use tariffing or Dynamic Billing the network has to start with smart metering and automatic upload of usage. The change to such a new way of billing though is predicated on a modern complete dynamic billing platform. These platforms come with their own risks even thought they support everything from customer onboarding to 30-minute window-based billing facilitating import from the grid at cheapest times amplified by local energy storage and consumption rather than import. A typical smart grid would operate as shown below: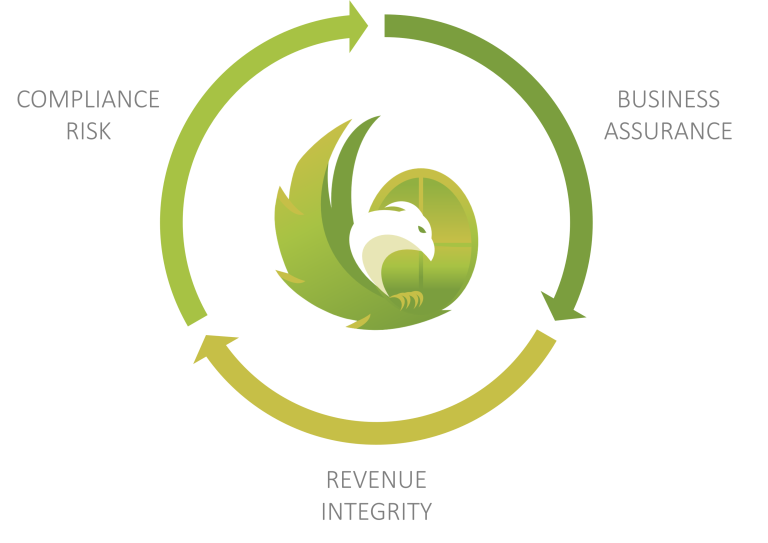 There are waves of new regulation to assure consumer protection, but many regulators are scrambling to keep pace with the arrival of the Smart suppliers and as the grids themselves evolve. As these regulations change however our controls can be evolved in tandem to provide positive assurance of compliance no matter how much more complexity is added to the regulation. Controls built with credit reference data can help prove compliance with consumer protection for the less well off or vulnerable.
Controls built with credit reference data can help prove compliance with consumer protection for the less well off or vulnerable
ImperiumTM can assure both the import and export of the smart based billing system. This is true no matter how complex the tariff becomes and no matter how dynamic the billing is. Controls that cover the resale of power back into the grid as well as revenues for usage being retailed are all supported by a comprehensive analytics capability within ImperiumTM. The built-in analytics module with threshold configuration allows for a detailed understanding of client accounts and builds contextual support for the revenue and cost controls offered. All data flowing into ImperiumTM goes through our 'data source mapping to controls' process ensuring the whole controls designing process is clearly understood and transparent.
Our technology also provides coverage against fraud within the retail operations. By using analytics with inbuilt limit checks, it is easy to identify and open investigation cases when anomalies in usage patterns or billing occur. With modern EnTech Smart billing platforms offering fraud module themselves as well as smashing down traditional silo barriers to working, our RegTech can be focused on internal fraud and made to compliment external detections.
Our workflow for smart metering and billing follows three phases:
Working to establish the validity of the data as presented for inclusion in billing. The risks start with simply understanding the nature of the data flows given the data rich environment that we are deploying into. Understanding the platform interactions and data flows is greatly enhanced with ImperiumTM data source mapping module to show how the platform data to be validated by the integrity controls will be processed. The validation of the primary controls and onward building toward the secondary controls is straightforward once the controls are designed given the amount of data available.
Working to establish whether or not the data as presented was correct. This is accomplished by asking the typical assurance type validity questions and introducing controls across the revenue, cost and fraud risk domains. Simply due to the nature of the data rich environment there are significantly more controls that can be established across the revenue, cost and fraud domains given the amounts and content of the data available.
Once all of the work in phases one and two are complete, the specific regulation to the business can be addressed with the analysis of the regulation. Roscom expertise is then used to map the data available into a control framework for compliance reporting. It is in these businesses where the regulation is ever changing and evolving as the underlying technology enables ever more complicated consumer-based choices as to how and when and what cost to consume their power.
Request An Imperium™ Product Guide