TELECOM SERVICE ASSURANCE
Quality of Service (QoS) has never been so important to your customers. Our test call generators can ensure your network is optimised.
Independent Real-Time Network Assurance
Our RTNA solution is a network of test call generators independently delivering real time network assurance by automatically emulating and assessing real subscriber activity.
Scheduled Testing
Roscom schedules test events at agreed intervals to identify issues
On-Demand Testing
NMC & engineers can directly programme calls to confirm issues and test corrections/repairs
Real Time Results
Results reported within 1 minute, holding call open for investigation
Alarms
Issues are raised by SNMP/email, which can be integrated into NMC operations
End-to-End Coverage
All service-affecting risk points between A-Party and B-Party phones
Network Agnostic
Subscriber perspective measures impact on services, regardless of network infrastructure
Radio Network and GPS Surveying Options
E.g. shops, VIP areas, hotspots
E.g. for events, London underground
E.g. drive testing for QoS mapping
400+ Operator Locations Nationally
A Tier 1 operator required earlier detection of failures affecting customers.
Geographical coverage by utilising Retail outlets to monitor voice, messages and data quality. NRT reporting and SNMP alerting.
Service Assurance Advantages
Solution is quick to deploy, effective and affordable. Easy to expand location coverage and call types as well as being upgradable to 5G.
"I have worked with many telecoms vendors throughout my career and would happily put your Roscom Merlin team in the top tier with regards to the speed of their customer responsiveness and their willingness to adapt to maximise customer value and satisfaction…."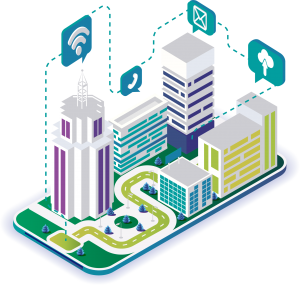 Affordable, Simple and Effective Service Assurance Technology
Our service integrity assurance solution utilises our test call generator experience, accumulated from our static, drive and walk services starting back in 1982. Our primary service assurance offering is called Merlin™. This is an effective system that provides end-to-end LIVE test call monitoring designed to offer affordable assurance with a superb technology pedigree. Merlin™ measures network accessibility, service availability, connection retainability and service quality which is ideal for change management, converged or legacy systems assurance.
Our Merlin™ offering in 2020 has been found up to 50% less in price when compared to other similar tools in the market.
Deployment of the Merlin™ solution couldn't be easier, or more sensible. By installing our event generators in retail stores, our clients have found multiple benefits: hotspot coverage, LIVE in store customer experience, on-site support with a quick roll-out.
Our solution offers 'just add power' in-country geographical deployment for the system and is scalable to your footprint; whether it be 10 locations or 1000.
Flexible Near Real-Time Reporting
This includes SNMP near real time alerting. Map call event failures by voice, SMS, data, location and technology bearer (2G, 3G, 4G, VoLTE, 5G – other technologies available on request).
Results are retrieved within 1 minute and the built-in alarm module raises alerts via SNMP or email as soon as they happen, providing quick visibility of any issues, contributing to minimising the impact of any network element downtime or service unavailability.
These can be issues from large scale failures which are severely degrading or preventing service delivery for all subscribers down to small scale geographical based issues which intermittently affect subscribers.
Transparent Brand Performance
Signify the quality of both experience (QoE) and service (QoS) by taking advantage of our risk based key performance statistics. Over 100 KPIs are available across the technologies. Autonomously monitor the SLA performance of VIP hotspots, corporate events and special events changes. Have Merlin™ alert you about an outage before social media does!
Customer Satisfaction
67%
Request A Service Assurance Demonstration