REGTECH FOR REGULATED ELECTRICITY SUPPLIERS
See how ImperiumTM Compliance Risk and Business Assurance technology can underpin business decisions for regulated electricity suppliers
ELECTRICITY SUPPLIER CHALLENGES
The majority of competitive but regulated electricity retailers worldwide offer the traditional fixed rates tariffs and some simple Time of Use policy usage which retail as or on peak/off peak tariffs. The challenges include managing the introduction of low carbon sourced electricity and migration away from carbon sourced power, dealing with legacy siloed CX meter to billing, digital transformation of the business and adoption of SMART meters all while addressing new Time of Use Billing competitors. Revenues for recognition still require assurance while regulatory compliance creates workloads to be addressed which may seem a low priority in the overall business landscape.
Technology that delivers...
Revenue Integrity
Business Assurance
Compliance Risk
Regulated but digitally transforming businesses can benefit from RegTech by integrating the assurance and compliance control frameworks while the transformation is still in progress. This aids in creation of business-wide risk map and the associated control frameworks enhancing the entire GRC function and the visibility of risk and assurance across the business.
The range and types of tariffs offered indicate a large proportion of manual or consumer lead meter reading and the revenue risks in this type of manual process are significantly higher than within a digitised grid and consumer process. Networks like this also are typically migrating to digital meters or smart meters start to be rolled out to support the transition to Smart billing and help reduce the manual process risks. 
Regulation for this type of supplier retail is well established and understood in terms of digital metering. However, compliance evidence is often not produced using a digital controls process (such as ImperiumTM). The compliance risk for this type of energy retailing is significant as the frequent and large fines issued by regulators show. In the past 5 years just in the UK alone there have been a total of over £30 million issued in fines* against electricity suppliers for a range of regulatory infractions.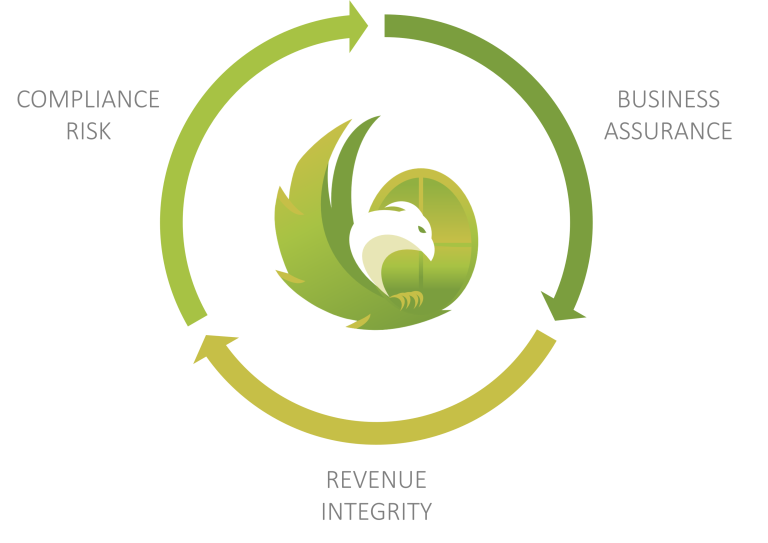 As the supplier network evolves and incorporates new technology to move into a Smarter state the migration process can be assured for cost and revenue. Tariff assurance for revenues is straightforward given the simple TOU retail pricing model with there typically being only two-time boundaries for rating. The risks to be assured are more related to revenue collections (often through usage based variable Direct Debiting) and fraud management.
Our RegTech also provides coverage against fraud within the retail operations and with analytics inbuilt limit checks, it is easy to identify and open investigation cases within the system when anomalies in usage patterns or billing occur.
*data taken from OfGem, correct as of September 2023
Our workflow for digital metering follows three phases:
Working to establish the validity of the data as presented for inclusion in billing. The risks start with the nature of the manual process-based data creation or handling with the usual issues of data entry and associated errors as with the onward manual processing between platforms. The validation of the primary controls and onward building toward the secondary controls is usually significantly more straightforward given the amount of data available.
Working to establish whether or not the data as presented was correct. This is accomplished by asking the typical assurance type validity questions and introducing controls across the revenue, cost and fraud risk domains. Typically, in these applications, the data as presented is significantly more abundant if it flows between platforms. This additional handling and processing can be prone to error.
Once all of the work in phases one and two are complete addressing the specific regulation to the business can be addressed with analysis of the specific and mapping to the data available to build controls to address and report on it.
Request An Imperium™ Product Guide