RISK AND CONTROL MANAGEMENT
A risk and control management framework founded on accuracy and developed from over 30 years of telecom assurance
Integrated Controls To Mitigate Risk
Our solutions have been designed to seamlessly integrate with your existing risk and control management strategies. This risk assurance rationalisation is intended to enhance your existing controls framework, rather than replace it. 
Our controls cover key risk areas such as:
Our Risk Measurement Model - RMM​
There are a large number of catalogues, matrices and best practice models available to help you with risk management. Undoubtedly your own business will also have some form of managing risk and reporting on it. Where our Risk Measurement Model differs, is that it is completely centralised around providing Return on Investment. From start to finish, the RMM process aims to optimise your business rules and as a result improve your bottom line.
In total, we have 428 controls spread over 47 control areas. They cover revenue assurance, service integrity, fraud detection and mobile money risk areas. These controls have been built by us based on experience in OSS/BSS TCG testing, data reconciliation and analytics. If you are a communications service provider and you would like to see more details on our controls available, please see our Risks and Controls page.
Each one of our Control Areas may have several underlying Controls. We appreciate that this can soon get complicated, and this is why we map our Controls to YOUR framework. So as we continue to grow and develop our control suite, you can be confident that it is underpinning and supporting your own risk framework.
For example, shown here is our Control Area for CDR creation. Behind that, sits 11 risk-based essential Control tests/KPIs that validate its performance. This would include different service types (voice, SMS, Data), high risk scenarios (e.g. hyper short calls) and best practice business rule verification.
How We Map Your Risk to Our Control Framework
YOUR INTERNAL RISK: New Service Launch
INTERNAL RISK CATEGORY: No record created in billing system
OUR CONTROL: CDR Creation
OUR CONTROL TOOL REQUIRED: Enhanced TCG
OUR CONTROL FRAMEWORK TEST POINTS: 2 control areas requiring a total of 17 control tests.
Choosing the Right Controls For You
We want you to see value from our controls. That is why we prefer to speak to you about your risk coverage needs first, rather than offering a generic 'out-the-box' solution. For example, if your mobile network no longer offers MMS, then you are unlikely to want controls that assure MMS!
We can switch control areas on or off depending on your requirements. This flexibility allows you to chose different areas of focus during the year. This could be changed based upon: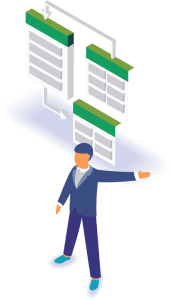 Would You Like to See A Demo of our Telecom Control Framework?
Our demonstrations are flexible and suited to your needs. Ask our revenue assurance experts questions or listen along, there are no obligations.